NOTE This guide is designed for SOTA Image/ClioSoft version 2.4 or below. If you're using SOTA Image version 2.5 or later, please reference our Exporting Images guide.
To export images from ClioSoft as a JPG, first, select the Settings icon.
Once in the settings, click on the E-mail/Export/Print button.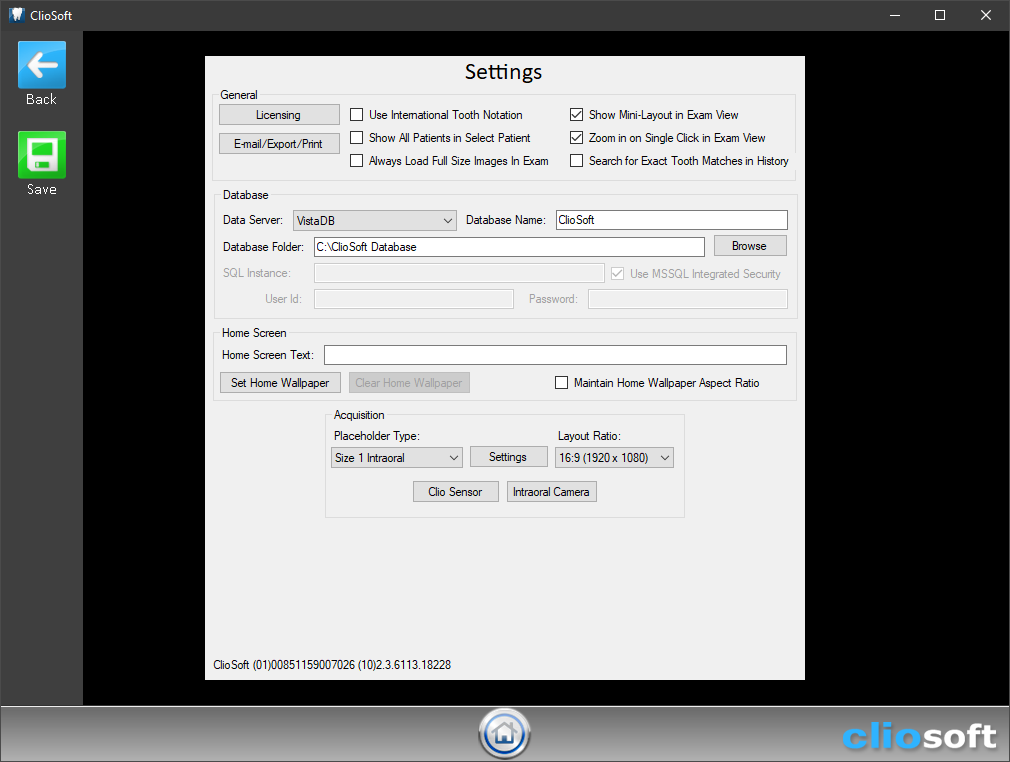 In this window, make sure the Use Lossy Compression on Export box is checked and click on Done. With this option on images will now be exported as .JPG files rather than .PNG.
From here, you can simply follow our Exporting Images guide for SOTA Image, skipping over the section about choosing filetype.
If you have any questions about any step of this process, we would love to assist you further. You can reach us by phone at 714.532.6100 extension 2 or by email at support@sotaimaging.zendesk.com.